Electrification Simplified
Discover the world's first patented (and complete) EV conversion kits for fleet and vintage vehicles.

"We are at a stage in human advancement where technology has caught up with our mechanical needs. We must stop treating these machines as disposable entities."

-Rocco Calandruccio , Founder / CEO
Vision
We're Changing the Way the World Thinks About EV Conversion
By simplifying design and scaling production, we've made EV conversions accessible to more people, through cost-effective, easy to install, bolt-on kits.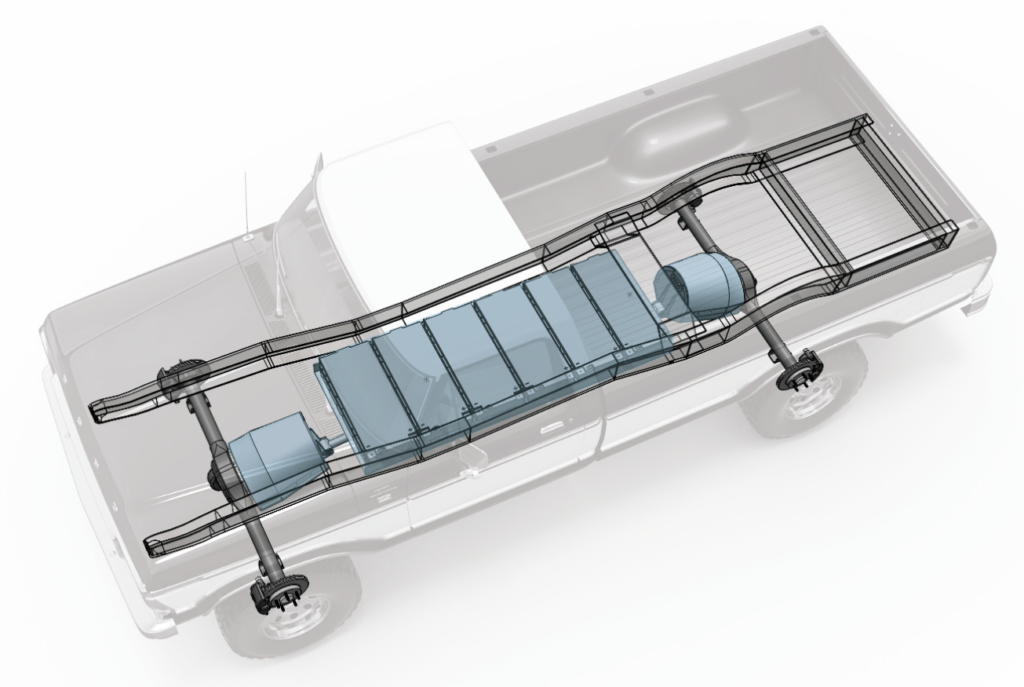 Our Solutions
Fleet EV CoNversion KITS
Our simplified solutions make converting your existing fleet to EV much less expensive, and more sustainable, than buying new.
Patented Designs
Our direct-drive solutions eliminate the old gas engine AND transmission. Powering the vehicle directly through e-axle(s), a transfer case, or center drive unit(s) increases efficiency of the system while also opening up more options for optimal battery placement for weight distribution.
Company Origins
Rocco Calandruccio
Founder / CEO
Austin-based entrepreneur / industrial designer / automotive enthusiast with 20+ years managing teams and bringing new products to market.
With 4 generations of automotive heritage behind him, Calandruccio saw a demand for simpler, safer, and less expensive EV conversions.
While sketching with his son, the idea hit him for commercialized 'direct drive' EV conversion kits.
By scaling a simple, modular design which could be installed by any mechanic, prices would be reduced while safety and reliability would increase.
The designs (and business model) were patented, a proof of concept vehicle was built, and CEV Motors was born.
Teamwork
Advancing the EV Industry
To get to this point in our development, it took the work and support of many people – some of whom are pioneers of the EV conversion industry. We work every day to create solutions that will not only attract new customers, but also to provide new solutions that will support those who came before us..
"A rising tide lifts all boats".
Onward and upward!